Program Description
Crucial for clinical diagnosis of diseases and appropriate treatment of patients, Biomedical Science is vital to the operation of the NHS and related health industries. Largely based on individual research projects rather than coursework, the MRes allows you to specialise in a particular area of study. Especially useful if you want to proceed to a PhD.
The aim of this programme is to complete two different extensive research projects of your choice allowing you to acquire a wide range of knowledge and skills directly relevant to the study of human disease.
Receive excellent training in a wide range of modern molecular biology techniques required to enter the pharmaceutical / biotechnology industries or to pursue a career in research.
Experience the opportunity to specialise in a particular discipline or area.
Gain valuable practical research experience to complete two extensive research projects.
If you are aiming to study for a higher biomedical science degree, this programme is designed for you.
The Mres is also an ideal introduction for overseas students who may wish to proceed to PhD biomedical science studies in the UK.
Main Campus Location
Mainly undertaken at the Gilmorehill Campus in the West End of Glasgow, with secondary teaching locations being the Garscube Campus to the north west of the city and the Queen Elizabeth University Hospital on the southside of the city. Both are easy to get to by bus, subway or car.
PROGRAMME STRUCTURE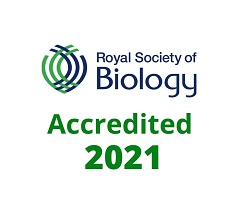 The overall aims of the programme are to provide you with:
Knowledge, skills and confidence to pursue a career in laboratory research.
Theoretical and practical understanding of advanced techniques used in modern biomedical sciences research.
Opportunity to practice research skills in the laboratory by completing two extensive research projects.
Core Courses
Specialisms
Students can qualify to have a specialism added to their degree title by undertaking both of their projects in the same area of research.
Near the end of the programme they are asked what specialism they think they qualify for based on their projects and the programme lead makes a decision on this.
The specialisms are:
Anatomy
Biotechnology
Cancer
Cardiovascular Science
Cell Engineering
Molecular Genetics
Medical Biochemistry and Molecular Biology
Neuroscience
Programme alteration or discontinuation
The University of Glasgow endeavours to run all programmes as advertised. In exceptional circumstances, however, the University may withdraw or alter a programme. For more information, please see: Student contract.
CAREER PROSPECTS
Equipped with knowledge, understanding and practical skills, progress your career as a Biomedical Scientist or as a basis to pursue a PhD within the life sciences or medical sciences.
Previous students have gained employment within:
PhD positions
Contract Research Organisations
Clinical Sciences
Research Development Management
Medical Writing
Pharmaceutical and Biotechnical Industries
University of Glasgow
| Starting Date: | Submission deadline | Status |
| --- | --- | --- |
| January 1970 | January 1970 | |